Sensorium is thrilled to announce our first-ever NFT drop - the SENSO DAPP Avatars collection.
We're launching an exclusive collection of 10,000 AI-powered avatars that will be made available to our community as part of a multi-stage event.
The best part? If you're a SENSO holder with at least 1,500 tokens, you can mint your avatar for free!
How Does The Drop Work?
Each avatar in the collection will be minted on the Polygon blockchain using SENSO tokens. To get involved, you'll need to transfer a minimum of 1,500 SENSO from any exchange (KuCoin, Gate, etc.) to a cold wallet (Metamask) on the Ethereum blockchain before July 11th. Please note, there may be fees involved in this transfer.
On July 18th, you'll need to switch your cold wallet network to Polygon and mint your avatar using the same address, all without needing any MATIC tokens. All minting fees are on us!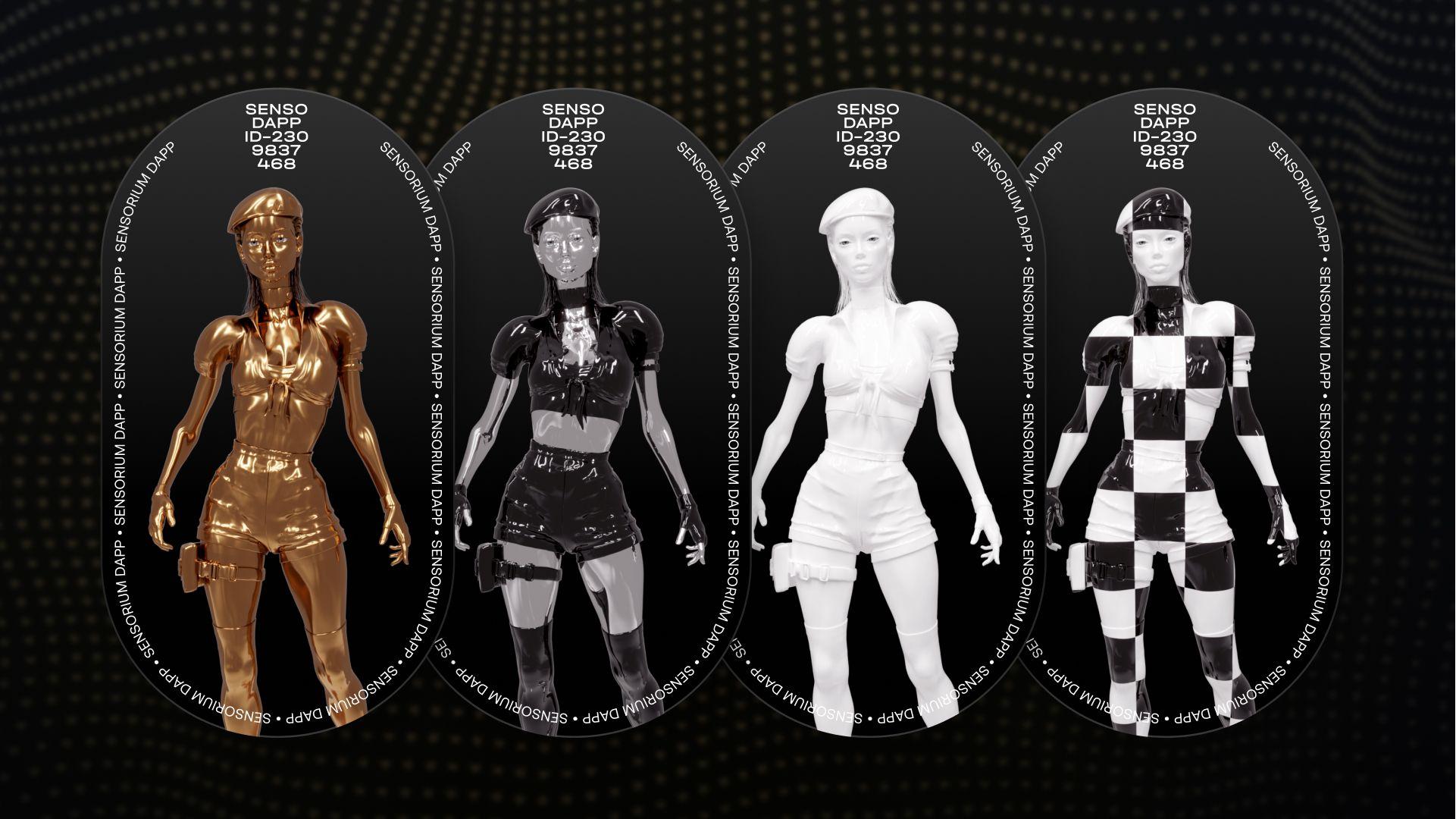 Benefits of Minting a SENSO DAPP Avatar
Minting a SENSO DAPP Avatar takes the SENSO DAPP experience to the next level. Each NFT avatar features next-generation traits and capabilities, which can be both randomly-generated and AI-based. Here are some key benefits:
Utility: These NFTs are designed for enhanced functionality and versatility. Use them to play the SENSO DAPP card game, or as a unique skin in the VR metaverse.
Rarity: Avatars are grouped into Casual, Exclusive, and Premium categories based on the rarity of their attributes. Transform your avatar into a virtual artwork that stands out in the SENSO community.
Cross-Environment: Your avatar can help you explore the growing worlds of Sensorium, including Sensorium Arc and our VR environments.
Exclusive Perks: Owning a SENSO DAPP avatar unlocks discounts and benefits across our entire ecosystem.
Timeline and Conditions
Remember, minting an avatar in the first stage requires holding at least 1,500 SENSO tokens in a cold wallet (on-chain). The number of avatars being initially released and pricing will be announced closer to the minting date.
Don't miss out on this incredible event. Join us for the SENSO DAPP Avatar Collection drop.
Make sure to check out all the details about our drop on the SENSO DAPP website.