Ready to get your first Sensorium avatar. Excited? You should be. No matter how much of an NFT veteran you are, it's always good to have a fresh guide at hand and avoid pressing the wrong buttons. In this quick guide, we've summarized the 5 steps you should follow to get hold of a brand new SENSO DAPP avatar. Have a look.
Step 1: Sync Your Metamask Wallet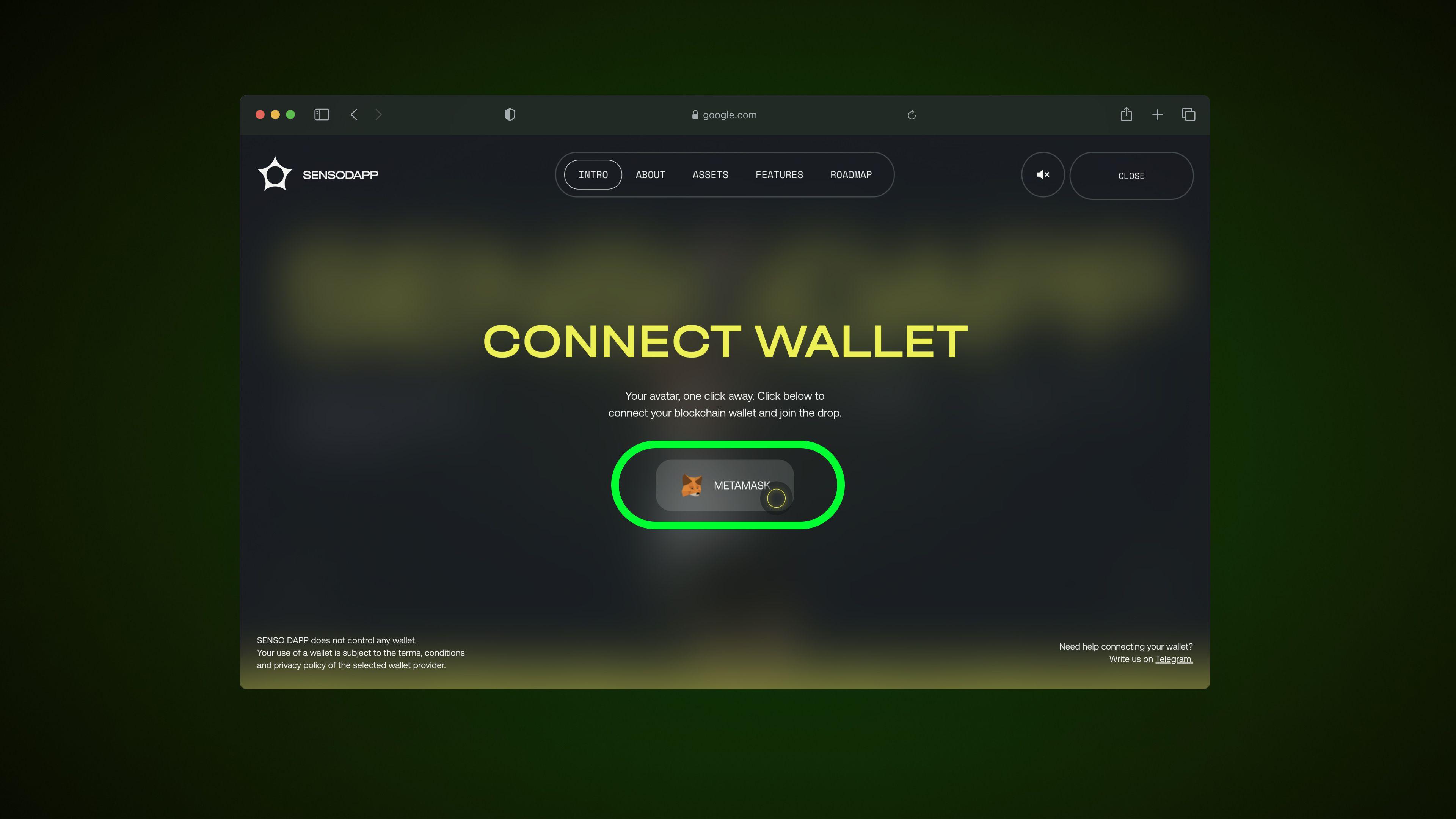 To get started, sync your Metamask wallet. Just click on the "Connect Wallet" button situated at the upper right corner of your screen.
If you've been whitelisted due to your SENSO holdings or recent participation in our promotional events, ensure to log in with the same wallet address. This ensures a smooth process when claiming your free NFT avatar.
Our initial launch features a limited number of Sensorium NFT avatars. These will be distributed on a first-come-first-served basis, regardless of whitelist status.
Do you have your SENSO stored in a different wallet? There's no need to transfer your funds to a Metamask wallet. You can simply import your account following this instructions.
Step 2: Choose Your Preferred Option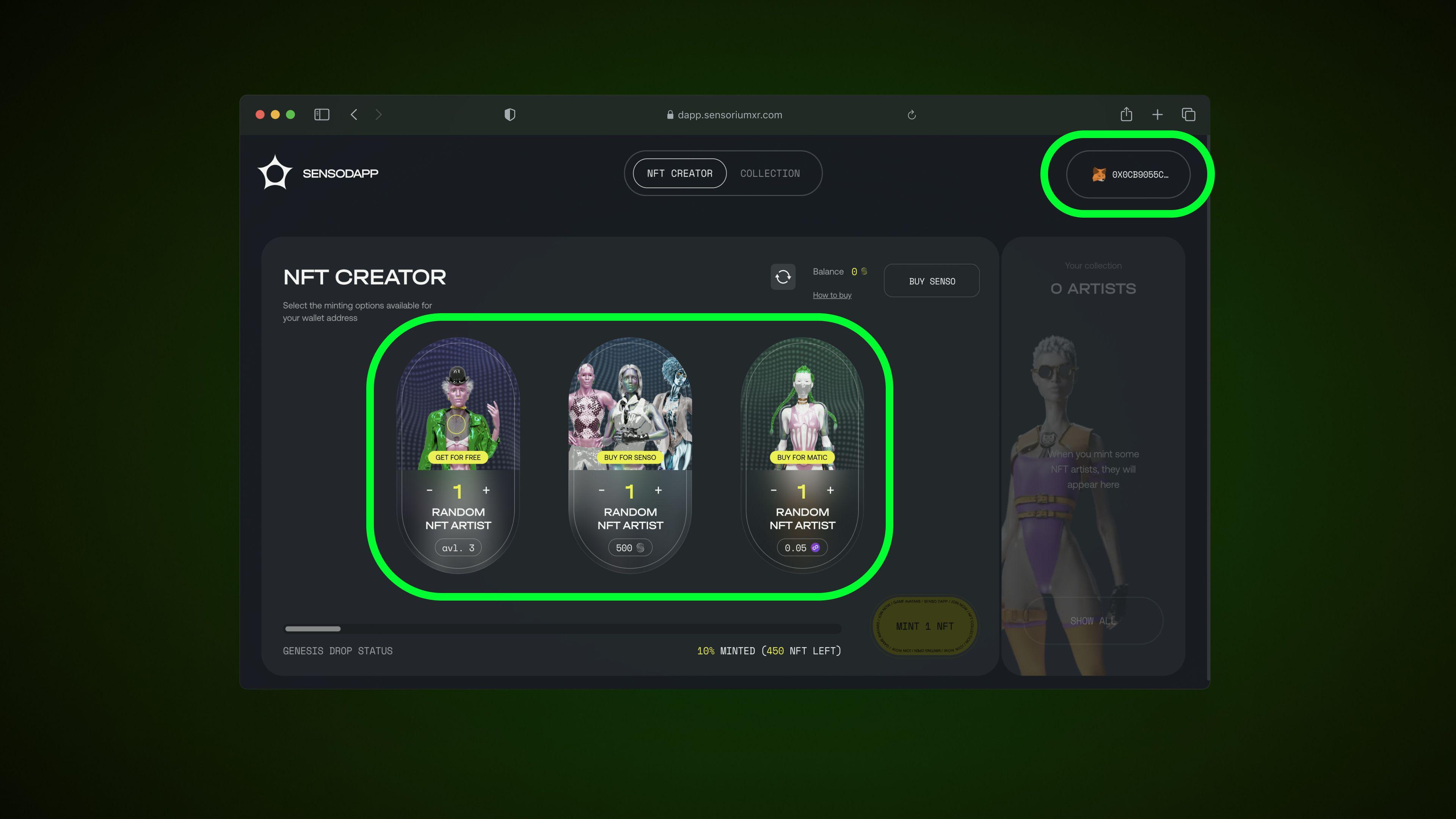 Before reaching this stage, you'll likely have to navigate through a few Metamask popup screens to sign some approvals. Once done, you'll land on our NFT Creator module, where you decide your next move:
Claim a free NFT: If your wallet address was snapshot with a balance of 1500 SENSO or above on July 11th, or you gained a whitelist spot via a promotional event, you can claim a free NFT avatar.
Purchase with SENSO or MATIC: If you want to acquire additional NFTs, or were unable to get your address whitelisted in time, you can use SENSO or MATIC tokens.
Remember, SENSO can only be used on the Polygon network, which means you'll have to bridge your ERC-20 tokens or acquire more directly from Uniswap.
Step 3: Stay Patient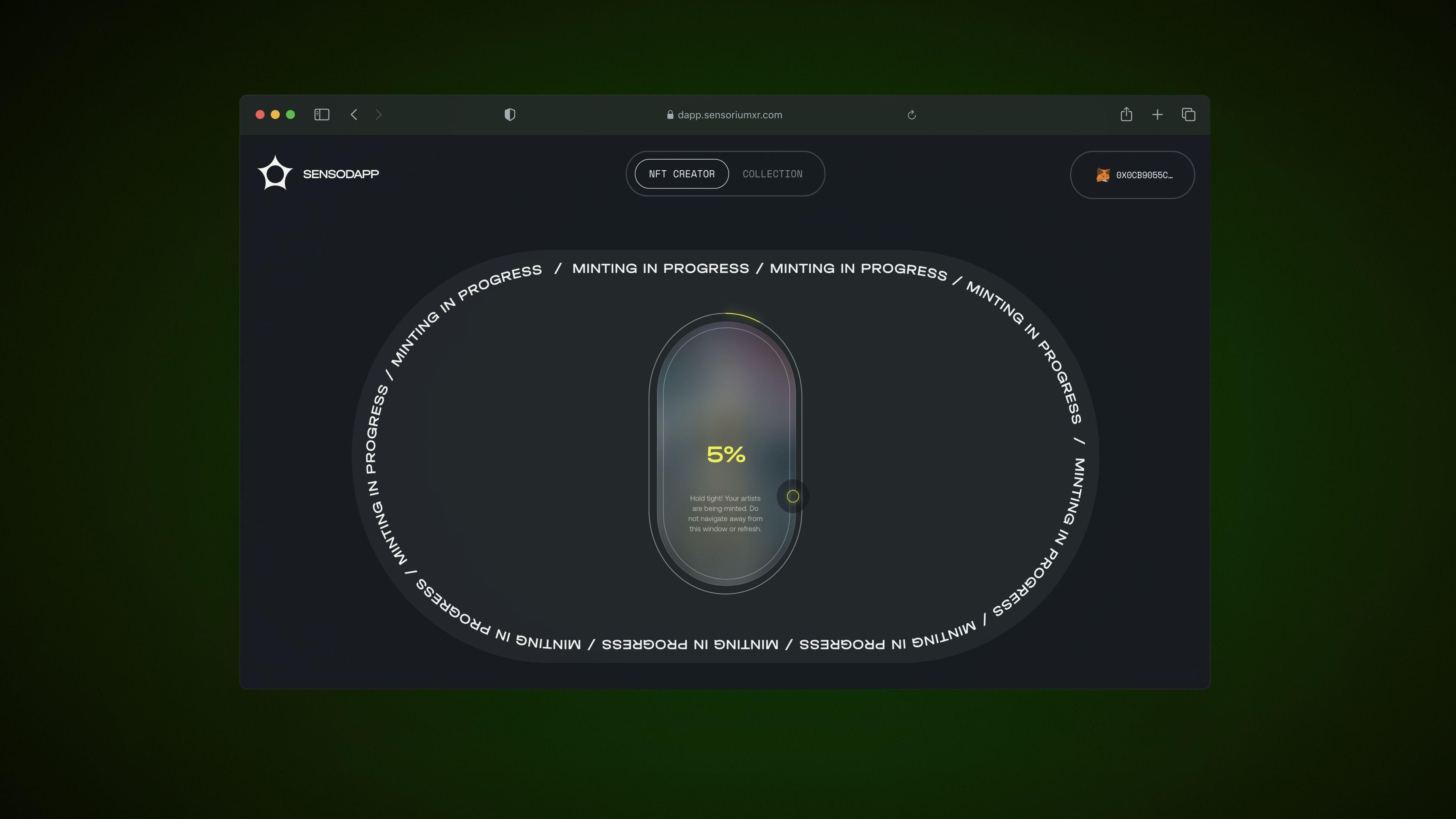 Once you've approved a few more Metamask transactions, your avatar will begin minting. Thankfully, this process doesn't take long.
Step 4: Discover the Details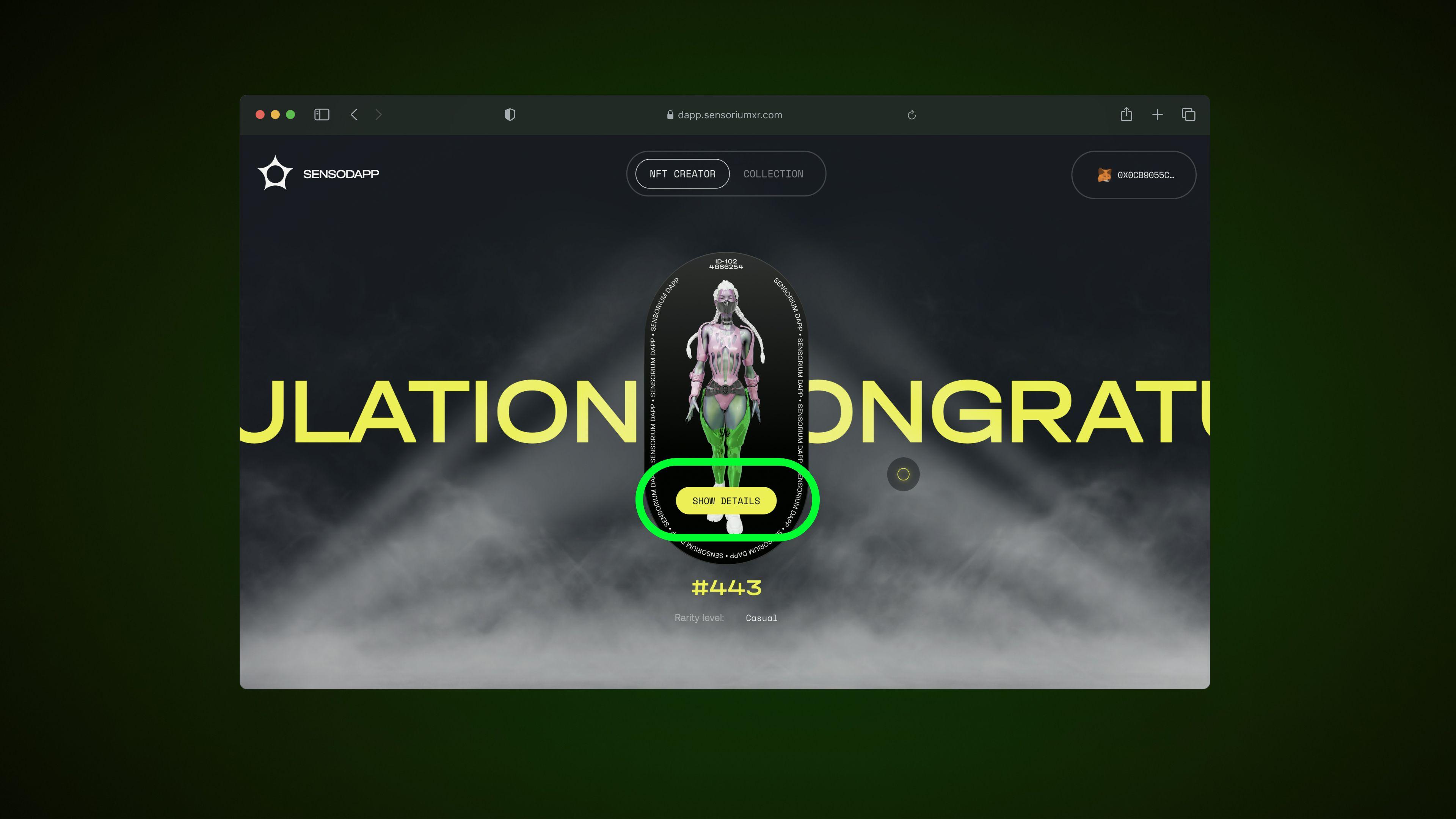 Congratulations! If you've made it this far, you're officially among the first privileged owners of the Sensorium NFT collection. Now, click on "Show details" to uncover more about your character's rarity and attributes.
Step 5: Download and… Update Your Profile Picture?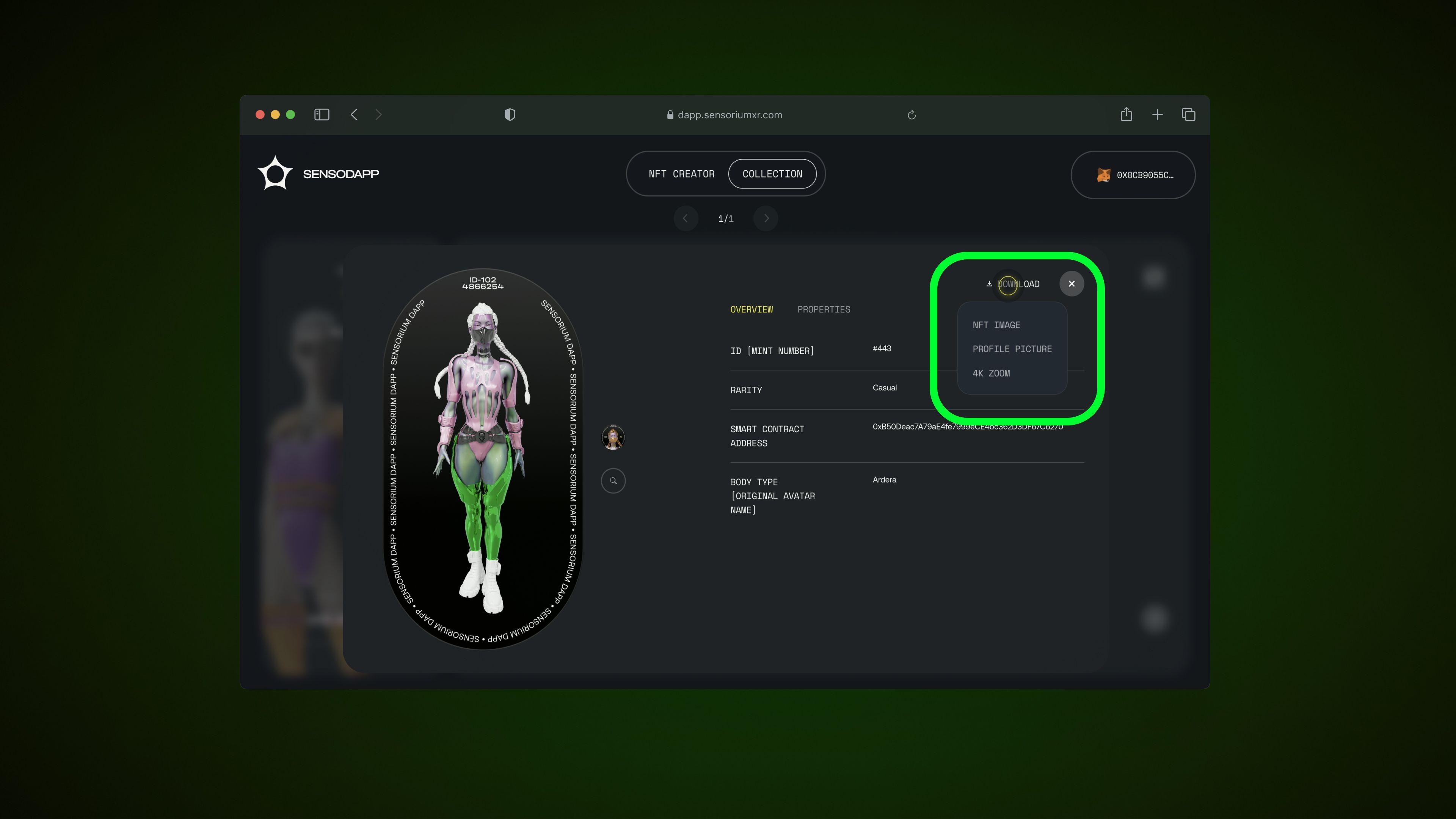 We've got a surprise for you – each avatar comes with not one but two images for you to download! Each avatar has its own PFP edition, perfect for showing off your new asset on Twitter.
That's it! We hope you appreciate your avatars and look forward to the thrilling journey that lies ahead. The adventure has only just begun...