Are you the one that's always capturing the best moments with a phone? Do your friends consider you a creative genius? Well well… Today, we're challenging you to take your skills to a "new dimension" with the Sensorium App Contest.
Sensorium App is a mobile application for iOS and Android devices that lets you interact with Sensorium Galaxy's AI-powered virtual beings and create unique AI/AR content on the go, 24/7. If you still haven't tried the app, you can get right here.
This contest is an opportunity for you to try the powerful conversational AI behind each and every virtual being, coming up with original meme-like dialogues on any topic. You can also create unique, eye-catching AR dances and stage them anywhere — literally.
So… what's in for you? Aside from the obvious fun and social media exposure for your creations, you'll be competing for a reward pool of 15,000 SENSO. No worries, you don't have to share the prize with your virtual beings. The contest will run from November 29 to December 15, 2021. Lights, camera, action!
How To Participate
Step #1 | Download Sensorium App
First off, you need the Sensorium App to unleash your creative inner beast. So go ahead and download it from App Store or Google Play.
Step #2 | Create AR content
Moving forward, it's time to create some awesome content using our Augment Reality feature. For the purpose of this contests, we'll be accepting two types of content.
Conversations with AR avatars
Dances by AR avatars
In both cases, you can record the interactions using our in-app screen recording or your mobile phone's default feature for that purpose.
Step #3 | Share it on social media
It's now time to go social. Share your creation with your friends and/or community using our hashtags #SENSO #Sensorium_App and make sure to tag us on the respective network:
Adding hashtags and tags to your social posts will help us find your content and share it with our followers. This is a great way for you to gain more visibility.
Here are some examples on how to structure your future posts:
Example 1
Hey, all, I am participating in Sensorium mobile app AR contest! It is a metaverse on blockchain @sensoriumgalaxy / @sensotoken and there is an app with AI-driven avatars to chat and AR mode to try dancing. I've just had a small talk in private video chat with a smart avatar, and I really enjoyed it.
#SENSO_app and #Sensorium_App
Example 2
I am taking part in the Sensorium mobile app AR contest! Sensorium @sensoriumgalaxy - a metaverse on blockchain with a token @sensotoken and they have recently launched the Mobile app with AI-driven avatars with chat and dance in AR mode. I placed an avatar in my room and I have tried the AR dancing mode with some modern dance movements, such a great fun!
#SENSO_app and #Sensorium_App
Step #4 | Fill in the form
Last but not least, fill in this Google form to let us know that you've shared the required content. You would also be asked to complete your email and ETH wallet address. By filling in the contest Google form, you are agreeing to the Sensorium Galaxy Terms Of Service and Privacy Policy
Prizes
Total reward pool: 15,000 SENSO
Total winners: 108 participants
The rewards are distributed based on the combined sum of Likes, Comments, and Shares for each post. This illustrates the count method used for this contest: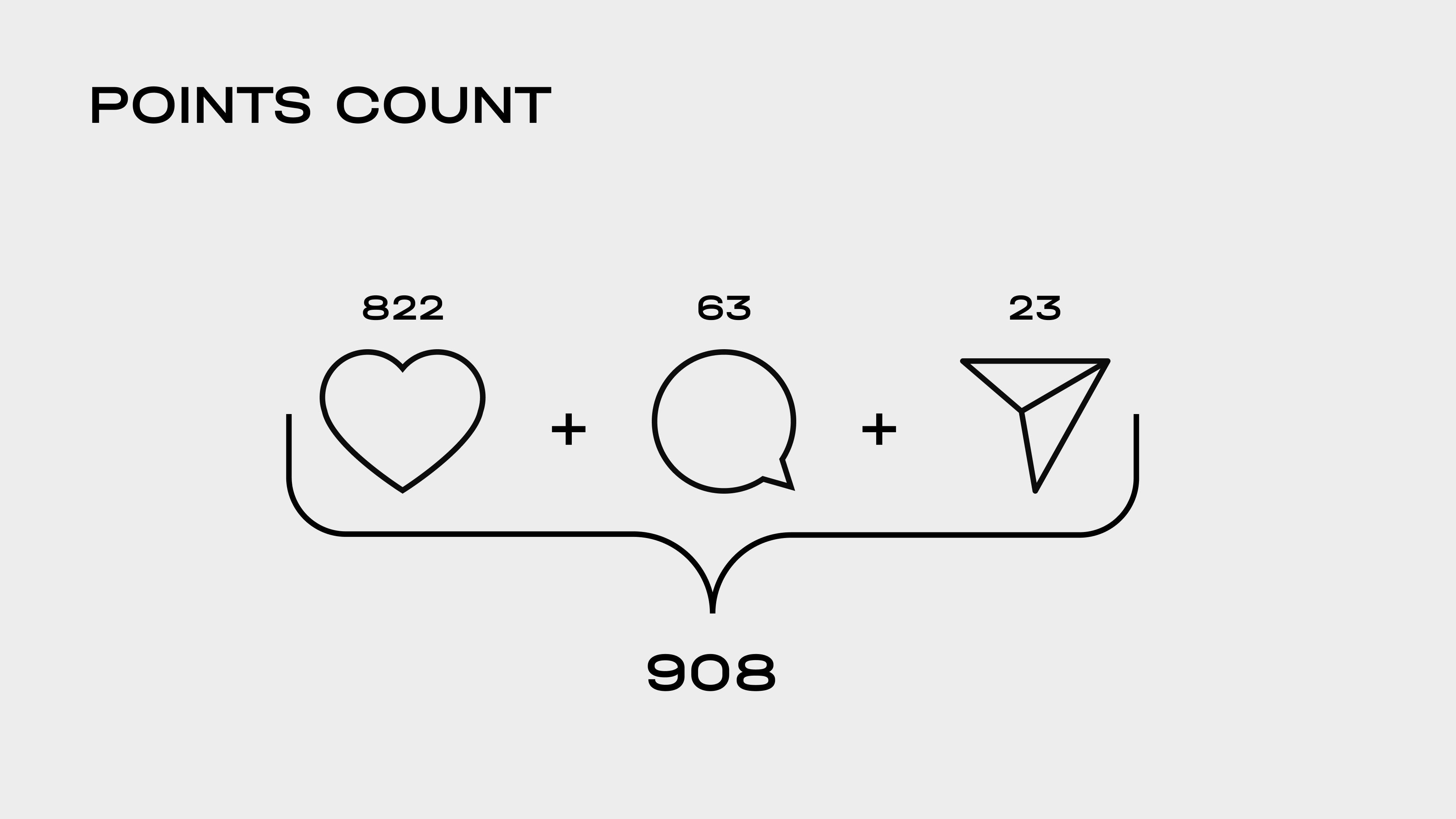 The top 8 participants get 625 SENSO each
The next 100 participants will receive 100 SENSO each
The content produced by our Top 108 winners will be featured in a blog post by the end of December. All winners will be notified via email. All prizes will be distributed in SENSO until the end of January.
General Terms & Conditions
Videos with dance must be recording using the AR / Video Chat mode ONLY. Dances featuring the default interface background will not be considered in this contest. Conversations with virtual beings cannot be shown in text format.
Each user can produce multiple videos and posts. All links and materials have to be included on the same Google form specified above.
Minimum number of subscribers/followers: 100 accounts
Minimum video duration: 30 seconds
Each user is eligible for one prize.
Bots and multiple accounts will not be considered in this contest.
People and objects can be displayed near virtual beings in the videos.
Videos including strong language will not be considered in this contest.
All the results will be defined and made public by the end of December.
All prizes will be distributed in SENSO until the end of January.
Links to the 108 winning posts will be published in our official blog.
Winners will be notified via email by the end of December.
Important (!) We highly recommend installing the latest version of the app for the contest.