Artificial intelligence gives us creative solutions to minimize our efforts and save time at work. The increased accessibility of AI in the business sector has created new avenues for freelancers and entrepreneurs to generate income.
From virtual assistants and chatbots to machine learning and data analysis, AI has gotten mainstream in the digital economy, creating endless possibilities for people to make more money.
Even the technologically inexperienced among us can earn a fortune using sophisticated AI tools. These AI softwares offer solutions to streamline your workflow, improve productivity, and increase your bottom line. If you want to start a new career with AI or supplement your income, smart and robust AI tools will help you stay competitive in this digital age.
Here are ten effective AI tools to aid a freelancer or entrepreneur in making the most of the AI space.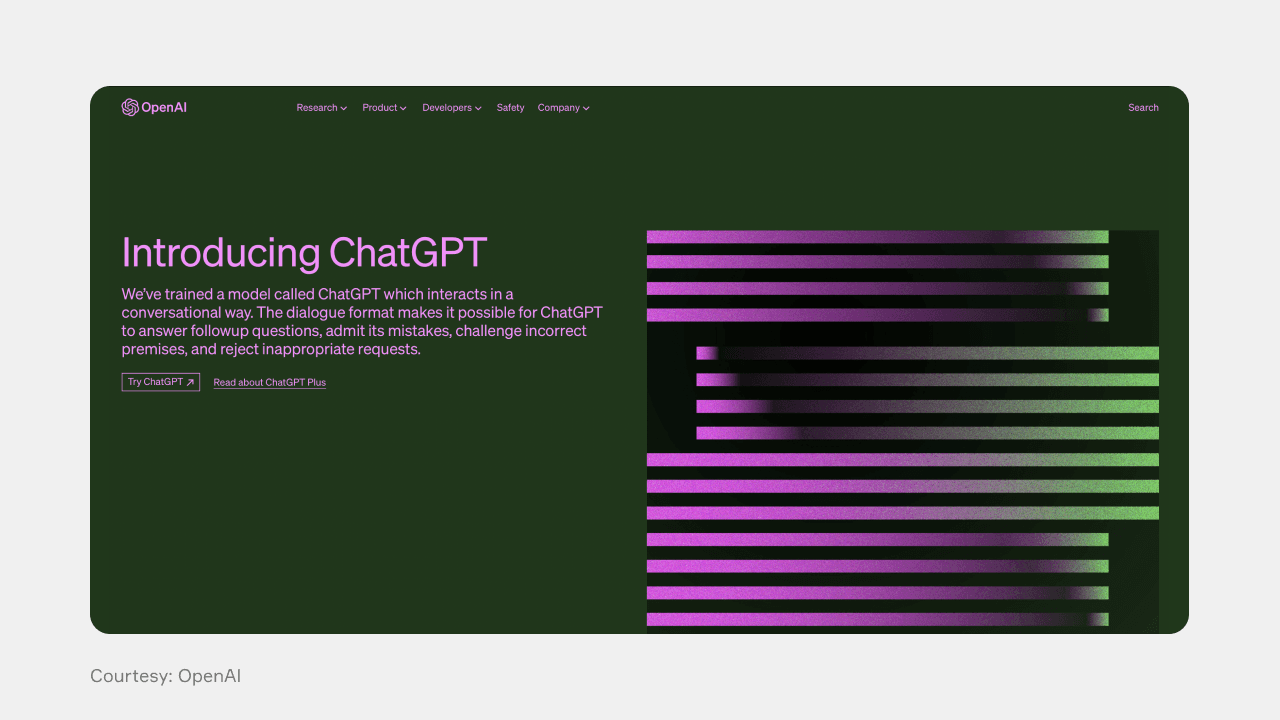 OpenAI's newly introduced ChatGPT is worth your attention if you are searching for AI tools to make money. This chatbot has taken the internet by storm because of its incredible and diverse use cases.
It is a large language model that can answer all your questions asked in a well-curated manner. From generating ideas and outlines for creating high-quality content to providing suggestions to improving and proofreading your work, this new technology will help you flourish and earn both money and customer trust.
This incredible AI-driven tool has several valuable features, such as
Ability to write codes in any language requested.
Ability to quickly and accurately translate a set of text.
Robust ways to research and create engaging marketing content.
Support the fastest response time.
How to Earn Money using ChatGPT?
Here are a few ways to make money using ChatGPT.
Start Freelance Copywriting Business
ChatGPT is one of the best AI writing tools to help content marketers create website content, landing pages, social media posts, blog posts, etc. Moreover, chatGPT will help you communicate with your clients by generating emails and proposals.
Sell Chatbot Applications
You can use the ChatGPT model to create Chatbot applications and then license or sell these applications to individuals or businesses. These applications would serve as virtual assistance, customer service, and more.
Create and sell Videos
Using the text-to-speech feature of ChatGPT, you can create voice-overs for your videos and can sell these videos to generate income.
Moreover, you can use ChatGPT to update your Youtube video descriptions focused on SEO. You can also offer your services as a description updater or SEO optimization specialist.
Self-Publish E-Books
You can use ChatGPT to write ebooks and then sell these books based on subscription or selling access to your content.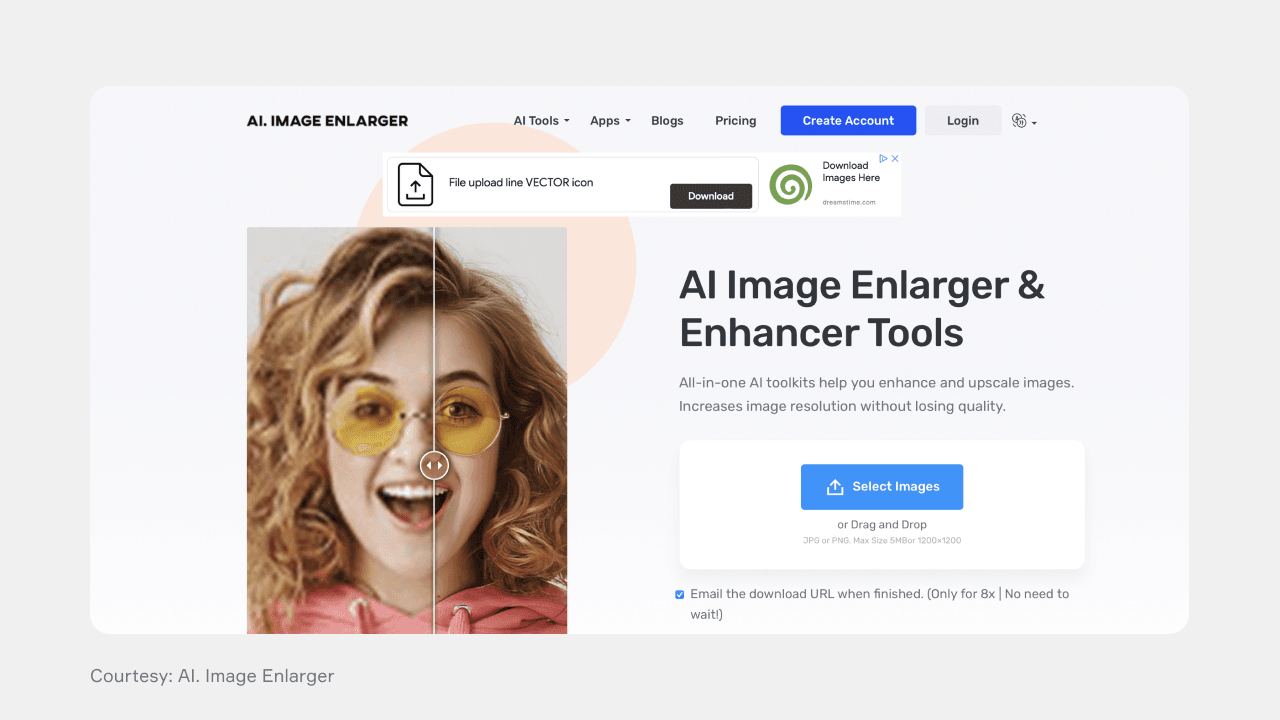 AI. Image Enlarger helps users enhance the resolution of an image without losing its quality. This tool leverages smart enhancement technology to upscale your images, enhance their quality by reducing noises and sharpening, and resize it for presentation, printing, and other devices.
It works best for freelance photographers to create stunning portfolios, E-commerce sites to enhance product images, and cartoon anime lovers to create high cartoon image resolution.
Here are a few prominent features of AI. Image Enlarger tool:
Add colors to your black-and-white photos with the AI photo colorizer.
Remove unwanted objects and watermarks with a magic eraser.
Convert your face photo to a cartoon character with an AI cartoonizer.
Offer AI noise reduction technology.
Offer privacy protection by applying redaction.
How to Make Money Using AI. Image Enlarger?
AI. Image Enlarger provides numerous ways for freelancers to generate income, such as
Sell Image Products
With this tool's incredible use cases, enhance your stock photos or graphics and then generate income by selling access to these products on a download or subscription basis.
Offer Image Editing Services
Using this AI tool, you can offer services to individuals and businesses on freelance platforms like Upwork and Fiverr. You can also offer high-class printing or image optimization services to enterprises.
Monetize your website/blog
Freelancers can leverage the use cases of this free tool to enhance images for their website or blog and then monetize high quality content through advertising, affiliate marketing, or sponsored posts.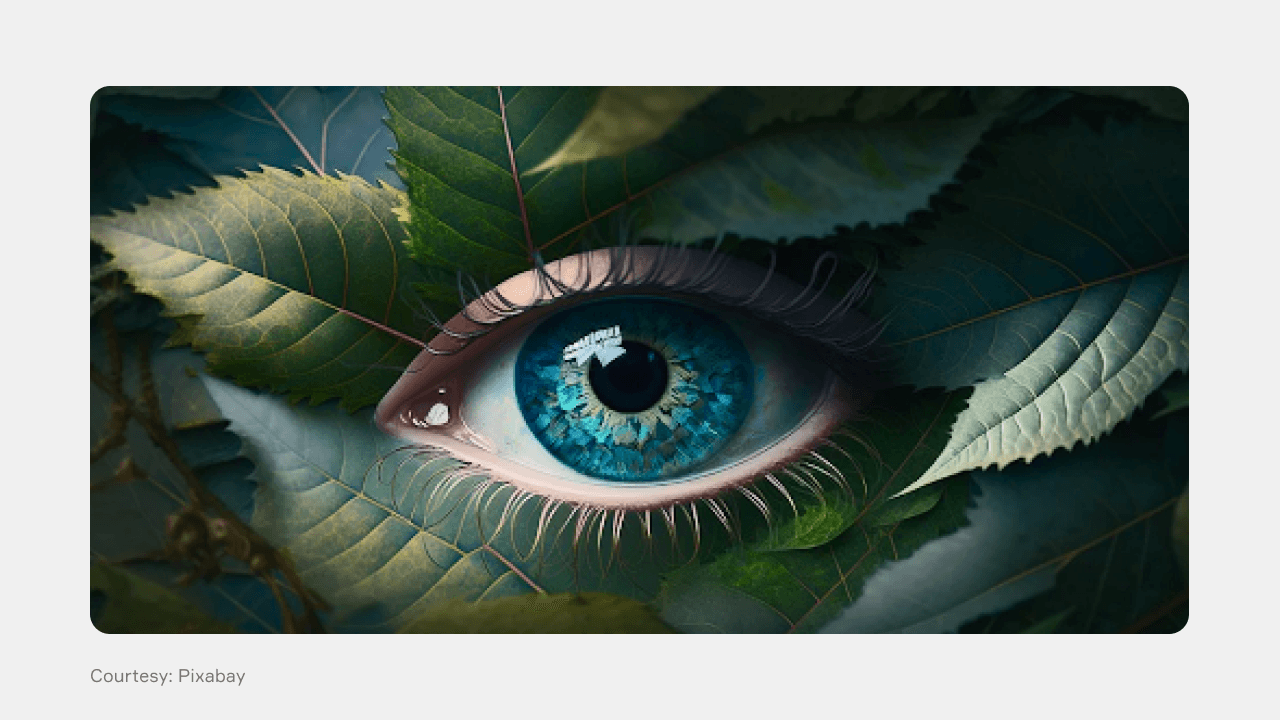 Selling digital courses is a great way to make more money in this tech-savvy world. Scribe is a Chrome extension to create courses, masterclasses, and tutorials.
Some key features of Scribe involve:
Rich text editor to create guides.
Drag and drop interface to help build guides.
Provide pre-built templates.
Offer multi-language support.
Allow text extraction from screen capture.
Offers both in-browser and downloadable AI-powered software applications.
How to Make Money Using Scribe?
Here are some ways to earn money using the capabilities of Scribe:
Sell Online Courses
With several use cases, Scribe will help you create engaging online courses. You can sell these digital courses through downloads or on a subscription basis.
Offer tutorials and content creation
With the help of a scribe, you can learn tutorial creation and then offer your services to individuals and businesses.
Once you master the art of tutorial creations using scribe, you can advertise your services on freelancing platforms and social media.
Monetize your Youtube Channel/Blog
Create tutorials using scribe, upload them on a blog post or YouTube channel, and then monetize these Youtube videos and blogs through sponsored posts, affiliate marketing, or advertising.
Tome is an AI-generated storytelling tool. With the help of Tome, you do not have to spend more time designing slides than crafting ideas. This storytelling format enables a freelance writer to create a powerful story with any type of content, prototypes, live embeds, 3D rendering, and more.
Tome has several valuable features, such as:
Offer native video recording to talk through a nuanced point.
Offer an image editor to make your story more compelling.
Enables live and interactive content from the web.
Designed to fit any screen, with no need for squinting or pinching to zoom.
Supports Live Chat.
How to Make Money Using Tome?
Freelancers and entrepreneurs can start making money by using this incredible tool. Here are a few ways to earn money with Tome.
Sell Story Content
Use Tome to create your own story content. You can earn money by selling access to your content on a subscription basis or in the form of ebooks or online courses.
Offer Storytelling Services
You can earn a big income as a freelancer by offering writing and storytelling services using Tome. You can also offer to edit and revise services to improve existing stories' storytelling format and style.
Monetize your Content
There are plenty of ways to monetize your storytelling content, such as advertising, affiliate marketing, or by monetizing access to your premium content.
Boomy is another great tool for creating AI-generated art. Boomy helps users create original music. Even if you have no music background, you can create AI art music using this one of the best AI art generators because 70 percent of Boomy users have never created a song before using the services of this tool.
Boomy creates an original song by leveraging artificial intelligence technology. Users choose their music genre, and then Boomy shows its magic by generating unique music. You can submit this original music to streaming platforms and make money with AI.
Some of the prominent features of Boomy are:
A diverse range of musical themes and genres.
Editing options for making changes to your creation.
The free account has access to limited downloads, features, and saves.
How to Make Money Using Boomy?
Boomy is a fascinating tool for budding entrepreneurs and freelancers to earn money. Here are a few ways to get the most cash out of this incredible tool.
Sell Music
The most obvious use of Boomy would be to create compelling music and sell this AI art on streaming platforms, such as Spotify, Soundcloud, iTunes, etc.
Offer Music Production
You either work as a freelancer and serve music production services to businesses or open your own production house and offer AI art services.
Offer Music Composition
Similarly, you can use Boomy to create content for films, games, and or television and sell your services to individuals or companies. This Ai-powered music tool will serve you best if you want to create a portfolio of your skills.
Monetize Your Music
Just like other tools, you can create AI art by Boomy and monetize it with the help of affiliate links, paid access to premium content, advertisements, and more.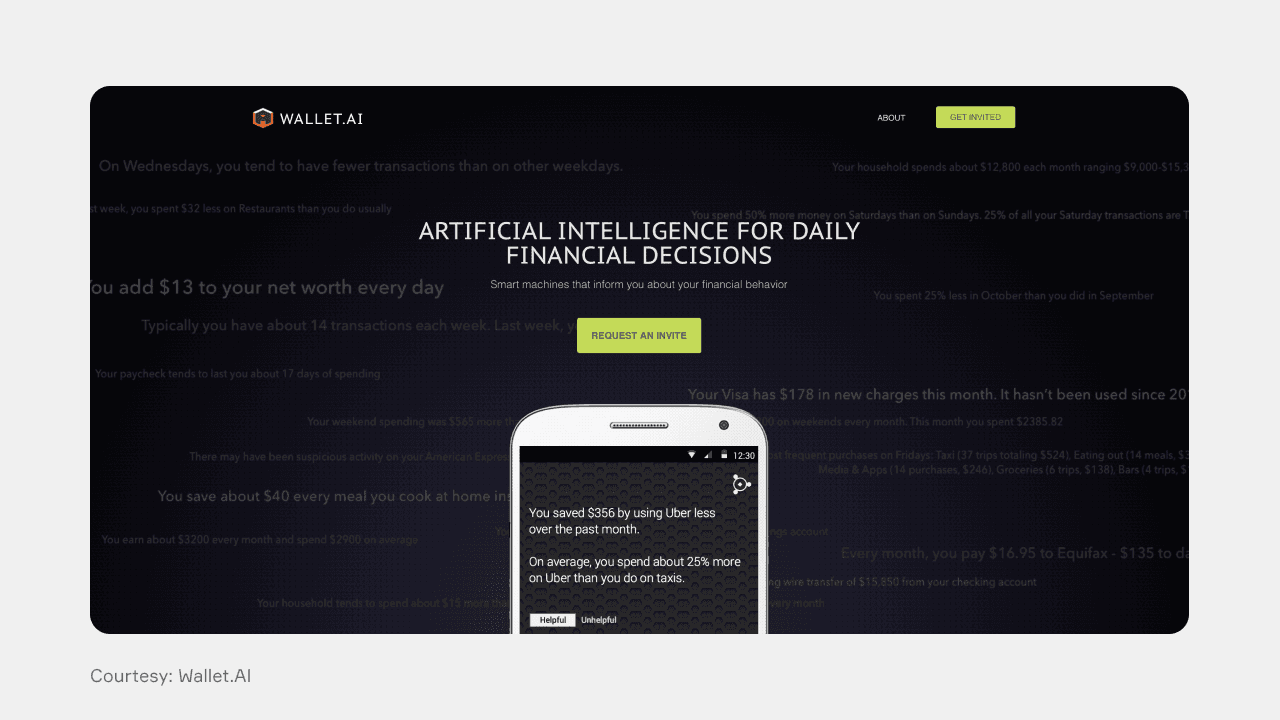 Wallet.AI is a tool that assists in making great financial decisions. This tool offers intelligence engines that help analyze a large amount of data with the help of AI and machine learning for making informed decisions.
You can get personalized financial recommendations for saving, debt payments, investments, retirements, etc.
Wallet.ai is a helpful app for taking control of your finances.
Offer resources, such valuable resources such as financial calculators, budgeting tools, and debt reduction plans.
Supports a mobile app that is equipped with a spending tracker.
How to Earn Money Using Wallet.ai?
Businesses often seek such services to manage their finances and make informed financial decisions. Here are a few ways to make money with AI by using this AI-powered finance management tool.
Offer finance management services
As a freelancer, you can appear as a financial consultant on freelance platforms. Moreover, you can start your own company and offer effective financial services by leveraging Wallet.ai features. You can advertise your services on freelance sites, social media, word of mouth, etc.
Build Your Personal Brand
You can start your own financial management startup using Wallet. Create a fascinating portfolio to attract individuals and businesses to utilize your services.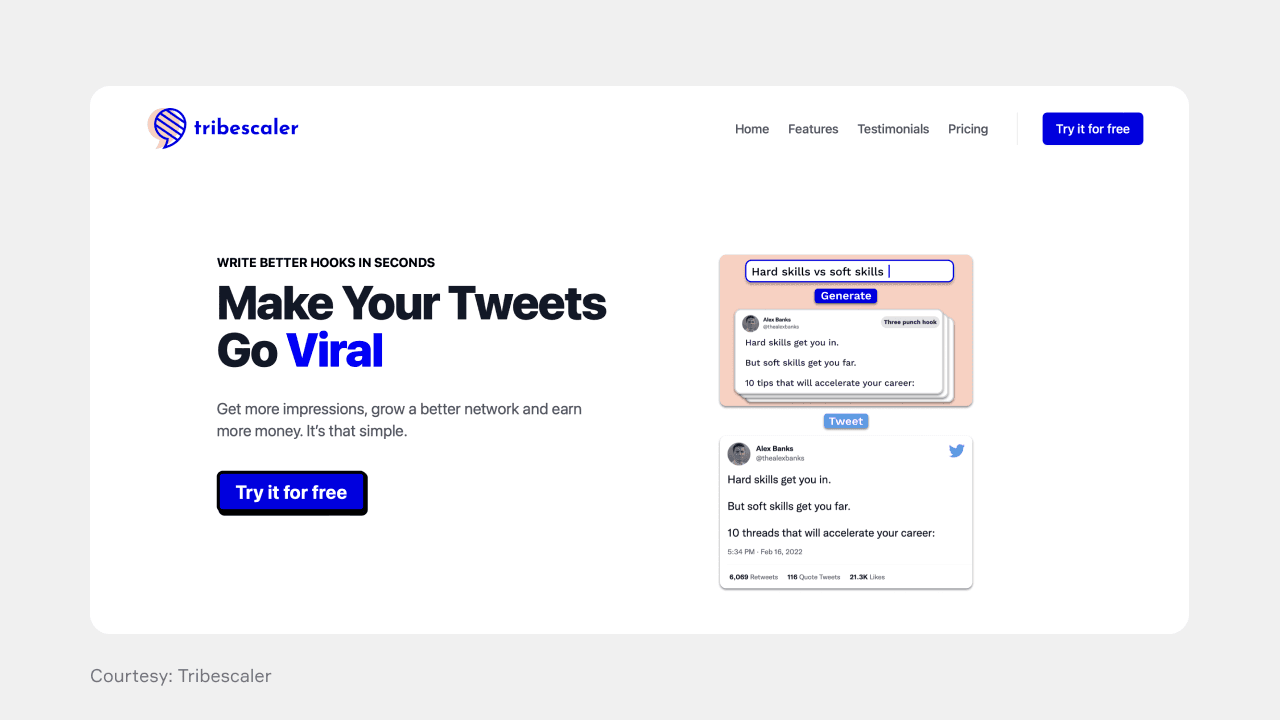 Tribescaler is an amazing Twitter tool to expand your online reach. With the help of this artificial intelligence tool, you can increase your networking space and let your tweets go viral.
This tool leverages AI algorithms to generate irresistible thread hooks.
Prominent features of Tribescaler are:
Creating an intuitive interface to generate hooks quickly.
Offering a library of hooks within 20+ categories.
Refining hooks to ensure the virality of your tweets.
How to Make Money Using Tribescaler?
Here are a few ways to make money online by using this Twitter tool:
Offer Twitter management services
You can offer your services as a Twitter account manager by using Tribescaler. Social media platforms and freelance sites will be great for advertising your services.
Build your personal brand
By leveraging the use cases of Tribescalar, you can consider starting your personal brand and expanding your online reach. This will help you monetize your account using brand partnerships and sponsored posts.
Offer advertising and marketing services
You can help businesses expand their online presence by using Tribescalar to reach a wider audience.
Reface is an innovative AI program to generate and modify movies. This is a great way to make money online in this tech-savvy world. It is an amazing audio and video face-swapping software to create deep fakes easily.
This tool can give life to your still images, where they can speak, sing, dance, and perform anything you want.
Here are some key features of Reface:
AI Avatar mode.
Face swapping feature.
Available for both Android and iPhone.
Long-term storage of your data, such as your facial features.
How to Make Money using Reface?
Reface face-swapping app can help you make money with AI in different ways, such as:
Sell Video Content
You can create and edit videos using the Reface app. This video content can then be shared on a subscription basis or through digital products like ebooks and online classes.
Offer Video creation or editing services
You can offer custom video creation services by using Reface tool. You can also work with individuals or services who seek video editing services.
Use Reface to swap faces, add special effects, or manipulate them according to customer needs. Moreover, this app can create a compelling portfolio for demonstrating your skills.
Monetize your content
You can also monetize your video content with the help of affiliate marketing. Sponsored posts or advertising.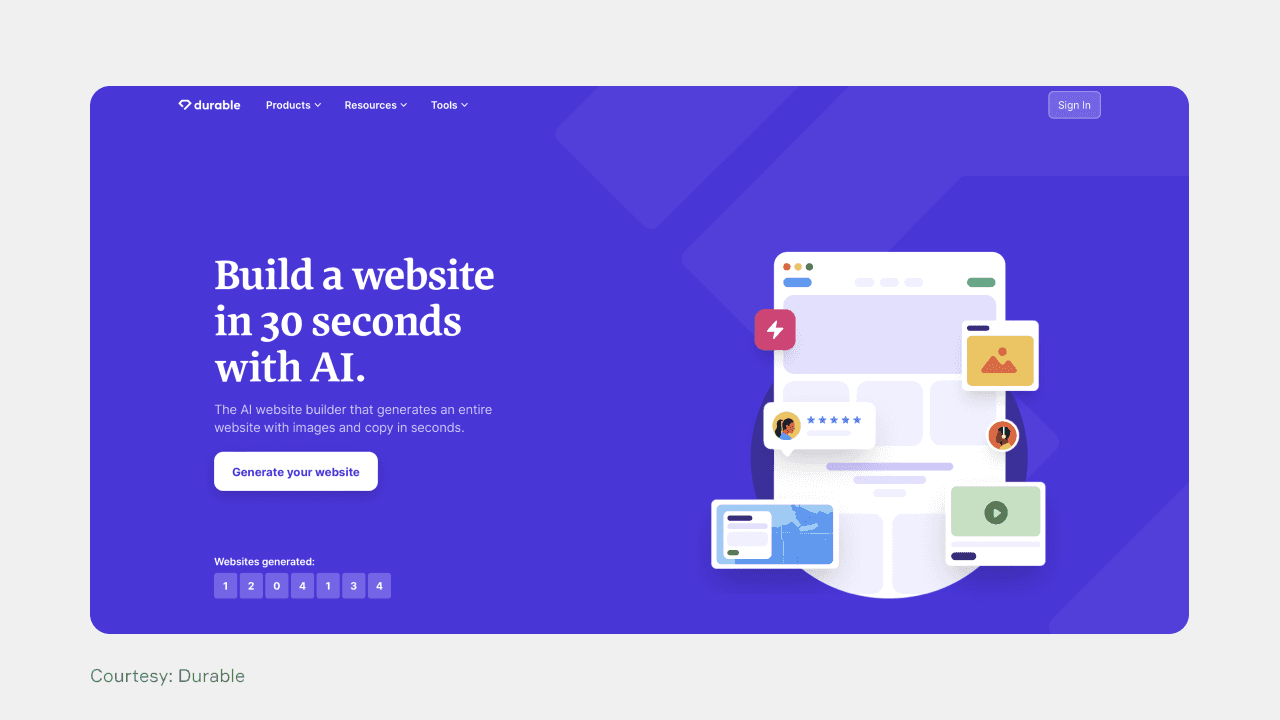 This website-generating tool will help you develop your own website in seconds with images and text. These websites are designed in a professional way, making it hard to tell they're AI-generated.
With Durable, entrepreneurs can get an amazing look for their websites to face the competition ahead.
Some highlighted features of Durable include:
Generating Websites.
Writing Google Ads.
Generating Business names.
Using Search engine optimization to rank websites.
Making online invoices for robust payments.
Keeping track of your customers in one place.
Managing your business finances.
How to Make Money using Durable?
This all-inclusive AI tool can help freelancers make money with AI by leveraging its several use cases. For instance:
Offer marketing services
The most direct use of Durable for freelancers is to develop websites using artificial intelligence technology for individuals and businesses. You can also start a marketing company and offer services on a larger scale.
Offer Ad generation services
You can use Durable for writing Google ads for individuals and businesses. Advertise your services on social media, freelance sites, and word of mouth.
Offer Invoice automation services
You can also use Durable to offer invoice-making services to businesses and get a handsome amount of money in return.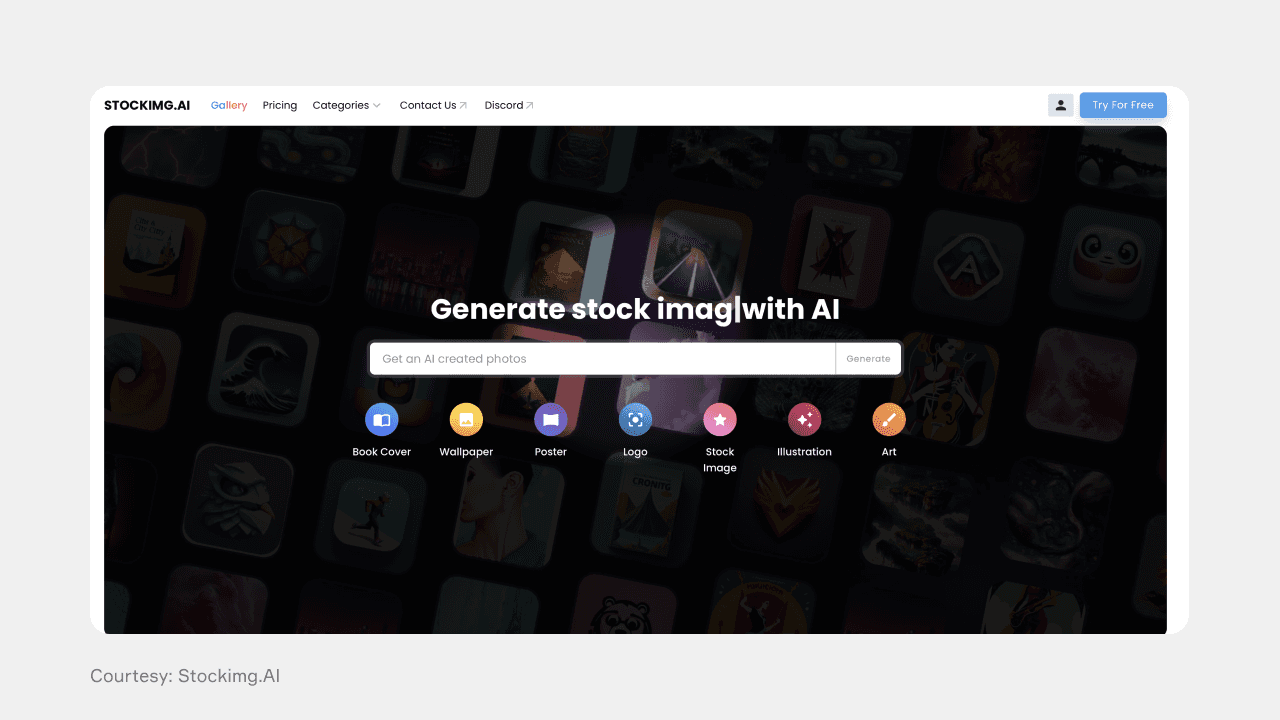 Stockimg.AI is another great AI-powered designing tool to aid in making high-quality images for businesses, creative projects, and personal use. This website makes AI art for users that suits their project goals.
You can find diverse options here to create wallpapers, posters, logos, stock images, wallpapers, book covers, illustrations, and to create art.
Here are a few prominent features of this AI art-creating tool:
AI-powered text-to-image generation.
Quick image generation.
High-quality image generation.
Customization options.
How to make money using Stockimg.AI
If you are a freelancer and want to earn by creating stunning graphics for businesses, this is one of the best AI-powered tools for you.
Sell digital Artwork
You can create your own stock images and then sell access to this AI art. You can sell this AI art to make money with AI. Adobe Stock is the first stock image site to welcome AI-generated art. However, these are still banned on Getty and Shutterstock.
Monetize website or blog
With the help of AI, you can create a stock of digital AI art. You can upload this AI-generated content on your stock photo websites or blogs and monetize them with the help of advertising or by using affiliate links.
Final Word
Regarding artificial intelligence technology, freelancers and entrepreneurs have plenty of creative ways to start making money online. These life-changing AI tools make your life easier and smarter and can help you make a thriving career in AI.
The best thing about these tools is that you do not have to get into the depth of AI technology to leverage them, you can master these tools by just watching a tutorial or reading a guide.
Moreover, affordable options are available, and even free accounts are there to get limited access to the amazing features of these AI tools. So start earning right now because this AI-powered world gives limitless smart and easy options to make money with AI.