Even if you've been living under a rock, you're probably heard about the metaverse and virtual worlds lately. It's become really hard to escape it. Ever since Facebook's splashy rebranding to Meta last year, the tech world has been set abuzz with all things metaverse which, for all its publicity, still remains a vague idea for many. Confused? No problem. Here's a quick intro we've put together.
Nevertheless, there's no denying that the Covid-19 pandemic forced us all to spend a lot more of our time online, whether for work, shopping or to socialize with others. On social media alone, users spent on average 142 minutes per day on such platforms in 2021, which is a jump for the 90 minutes recorded less than 10 years ago. And not only are we spending more time inside digital platforms, new forms of producing and consuming content are also being embraced.
Technology like augmented and virtual reality are pushing the boundaries of digital possibilities, helping fuel the rise of the metaverse. In fact, the idea of virtual worlds is far from being a novelty and many of us might not even realize that we've already dabbled in earlier iterations of the metaverse though games like The Sims or platforms like SecondLife. For as long as the internet existed, we've had the urge to create virtual identities and re-invent or extend our lives online.
Virtual worlds have become a leading outlet in the quest for digital exploration, and it will continue expanding thanks to features like:
A sense of community
Immersion and interactivity
Tools for creativity
Communication and collaboration
With VR, AR and AI now pushing the limits of immersiveness and the boundaries of what can be done and experienced, here are the best virtual worlds for adult users that you might want to explore someday.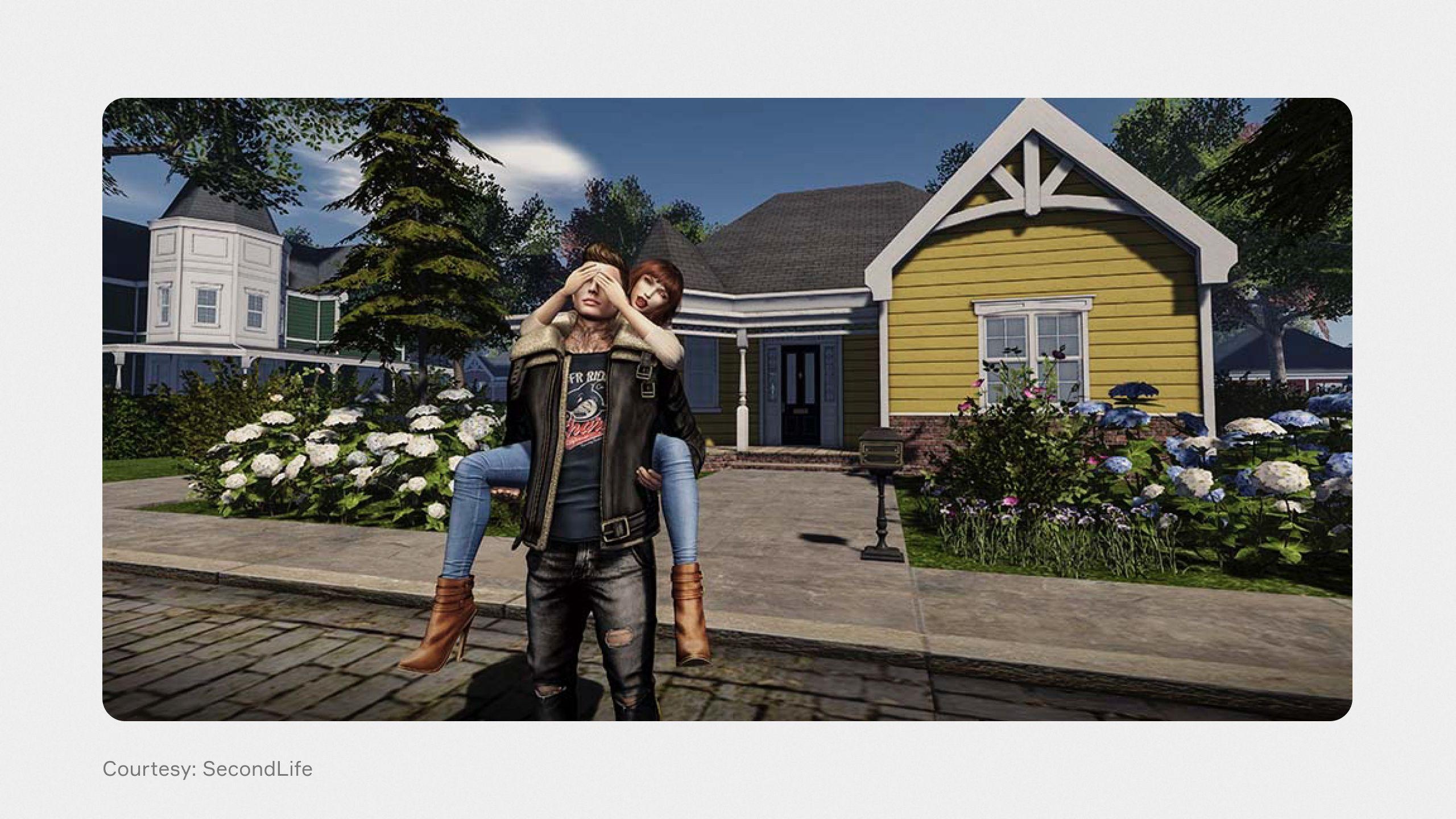 SecondLife might have gotten its start all the way back in 2003, way before Facebook (now Meta), Instagram, Snapchat or TikTok took a hold of the social networking scene, but this virtual world still remains an uncontested user favorite. SecondLife is a 3D interactive environment, mixing gaming and social networks with real world elements. This virtual world is populated by avatars (of real-life users) who interact with each other, explore landscapes and enter experiences that in many ways can appear to be a replica of the real-world, from meeting new people to taking part in parties, joining groups and developing businesses. Unlike other virtual worlds, SecondLife has a thriving economy that allows users to convert their assets into real money.
As one of the best NFT-based games, The Sandbox's has plenty of awesome features that make it also one of the top virtual worlds for adults. Players in this virtual world can own plots of land, build properties and infrastructures, and monetize their experiences by selling, buying or trading their non-fungible tokens using the SAND token. Users are in charge of the evolution of the Sandbox, making a perfect environment for creativity, innovation, exploration and sharing with others inside the game. There are plenty of customization features and environments to be immersed into, and this virtual world has become well-known not only for having plots of virtual lands worth millions, but also for its strong community.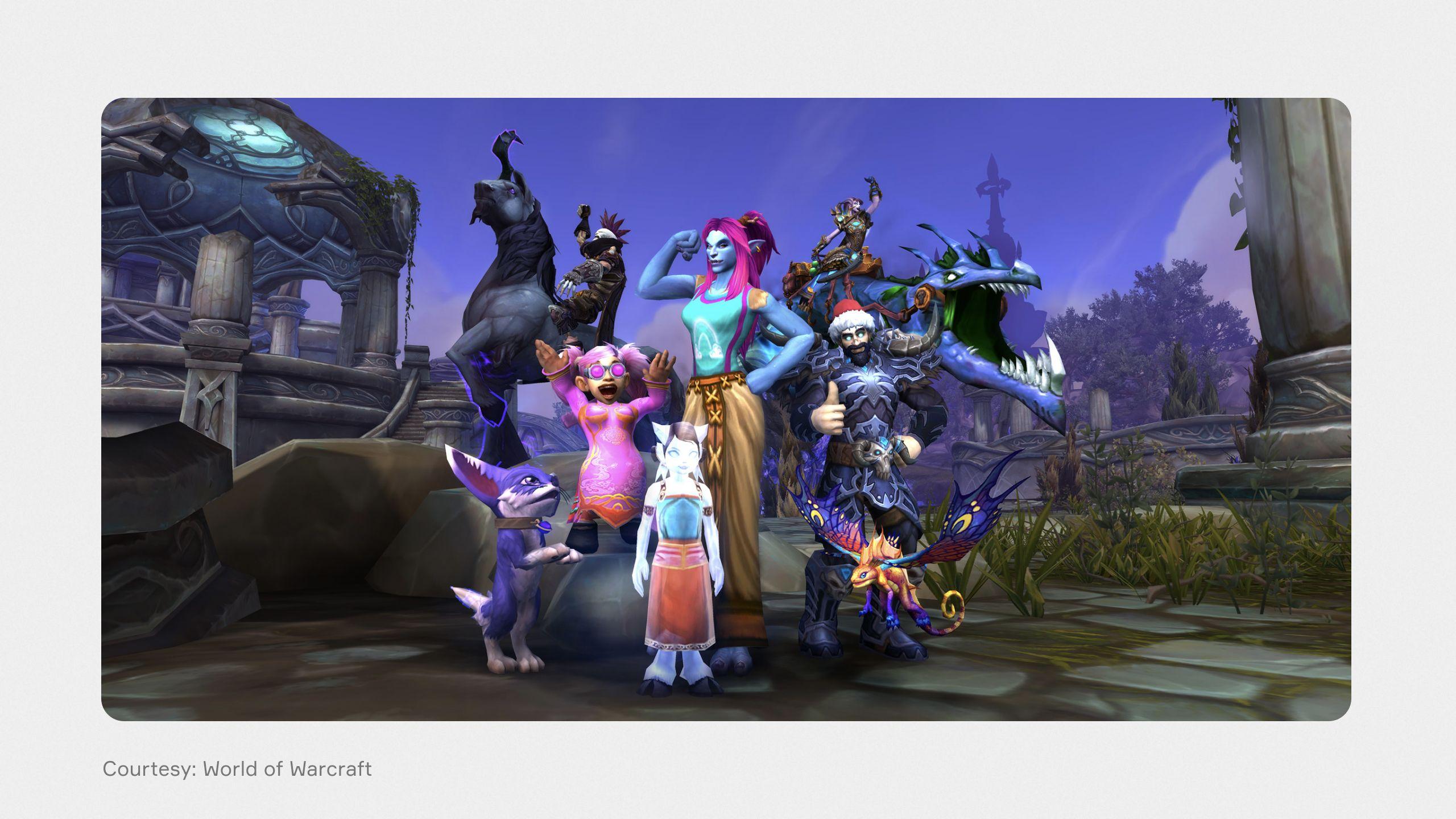 World of Warcraft is the perfect virtual world for those looking for an online multiplayer gaming experience that combines sophisticated game mechanics and intricate visuals with a close-knit community of gamers. This hugely popular virtual world is set in a fantasy environment with wizards and warriors, where users can take on a character avatar and build up their attributes as they progress the game. Typically, users can defeat monsters, complete quests or play against others in the game. World of Warcraft can count on great content, addictive storylines, incredible detailing and a hardcore community to keep it at the top of the best virtual worlds out there.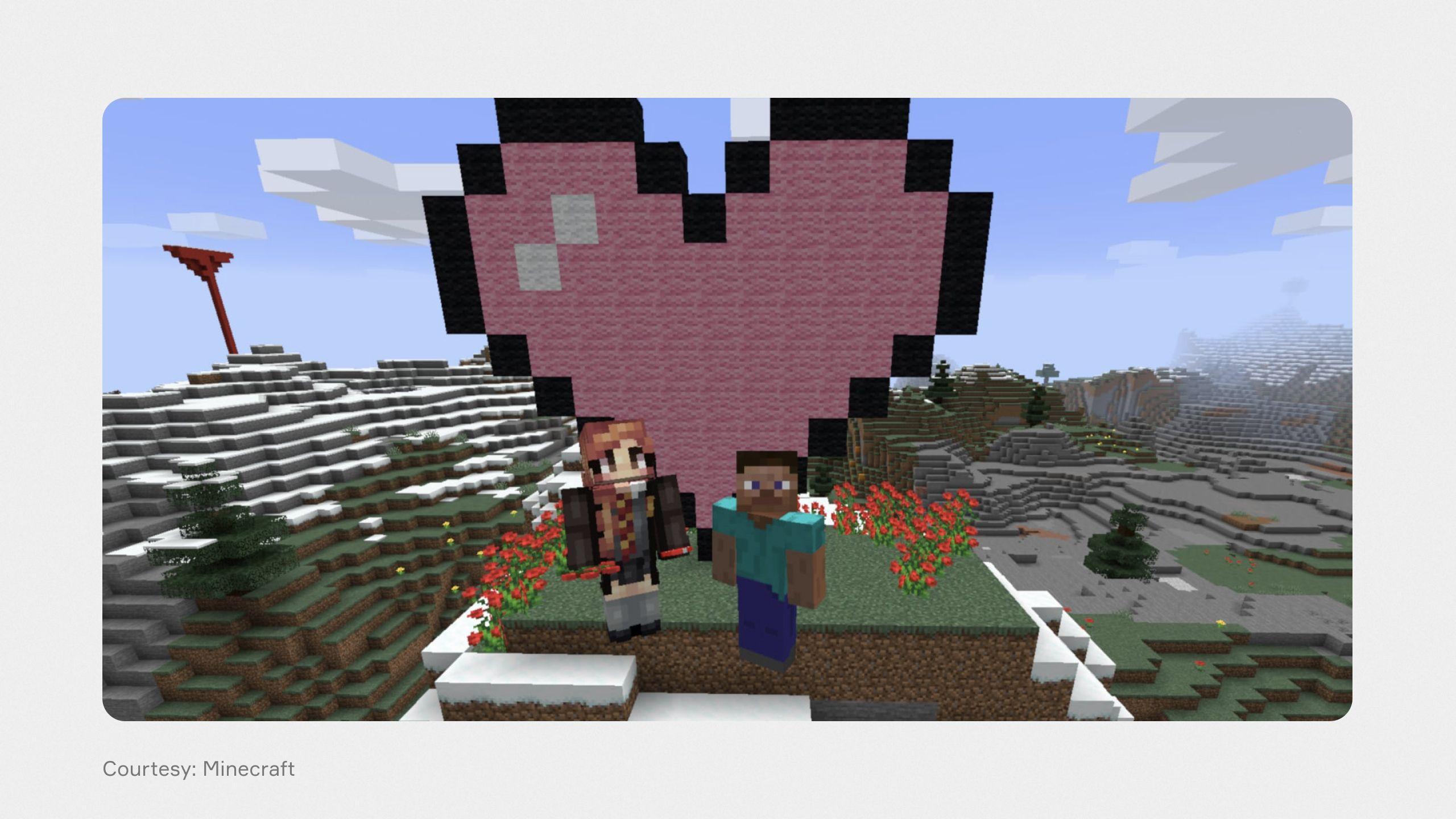 Minecraft is a game like none other, despite being incredibly simple. Since being released in 2011, it has amassed over 141 million active players worldwide, with more than 200 million copies being sold, making it one of the most popular sandbox games ever made. Minecraft takes place across several randomly generated virtual worlds and it doesn't rely on any rules or instructions. Players are free to explore and create (or mine) new blocks inside Minecraft entirely on their own. This also includes characters and add-ons. Unlike other games with pre-set storylines, repetitive tasks or quests, Minecraft is focused on letting players come up with unique creations and share them with the rest of the community. The incentive to innovation and creativity is so great that Minecraft groups can be found outside this virtual world as players look for inspiration on Youtube and other online chat rooms, which they then use to continue expanding the Minecraft world.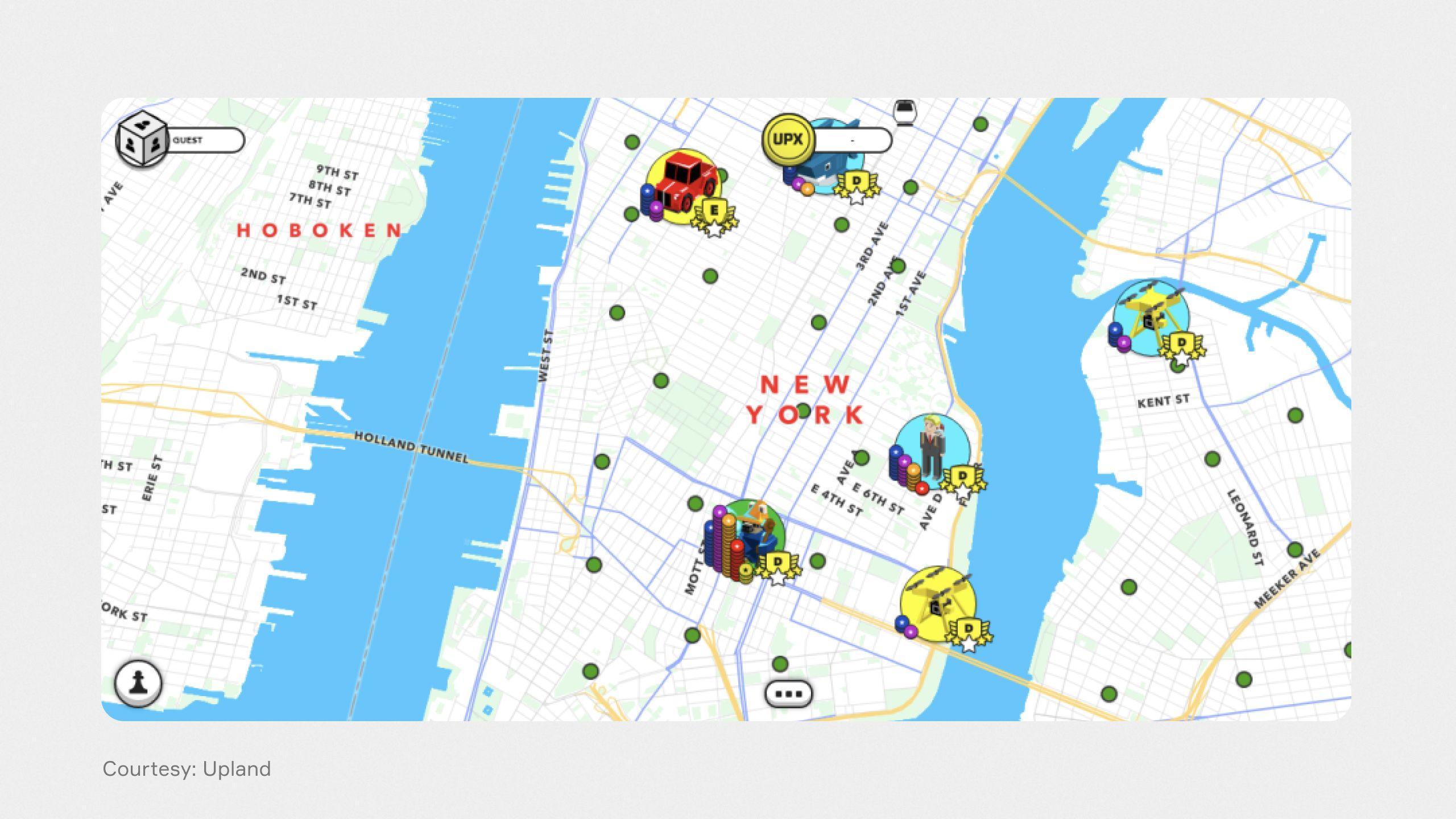 Upland is a thoroughly entertaining virtual world where users can buy and sell digital versions of real-life plots of land, which are essentially counterparts of properties that already exist in the physical world. Upland is mapped to the real world and navigating it might look a lot like when you're scrolling through Google Maps, but unlike real-life where the price of properties has gone through the roof, in Upland you might be able to afford your dream home without it burning a hole through your wallet. Inside this virtual world, each virtual address is linked to a real-world address, and you can find yourself not only buying properties but also building new ones and flipping them for a profit. And if you're not into that type of hassle, you can choose to become a virtual landlord or real estate agent instead, which is also great fun. Transactions are made in UPX coins and Upland will give you a generous amount of tokens just for joining this virtual world.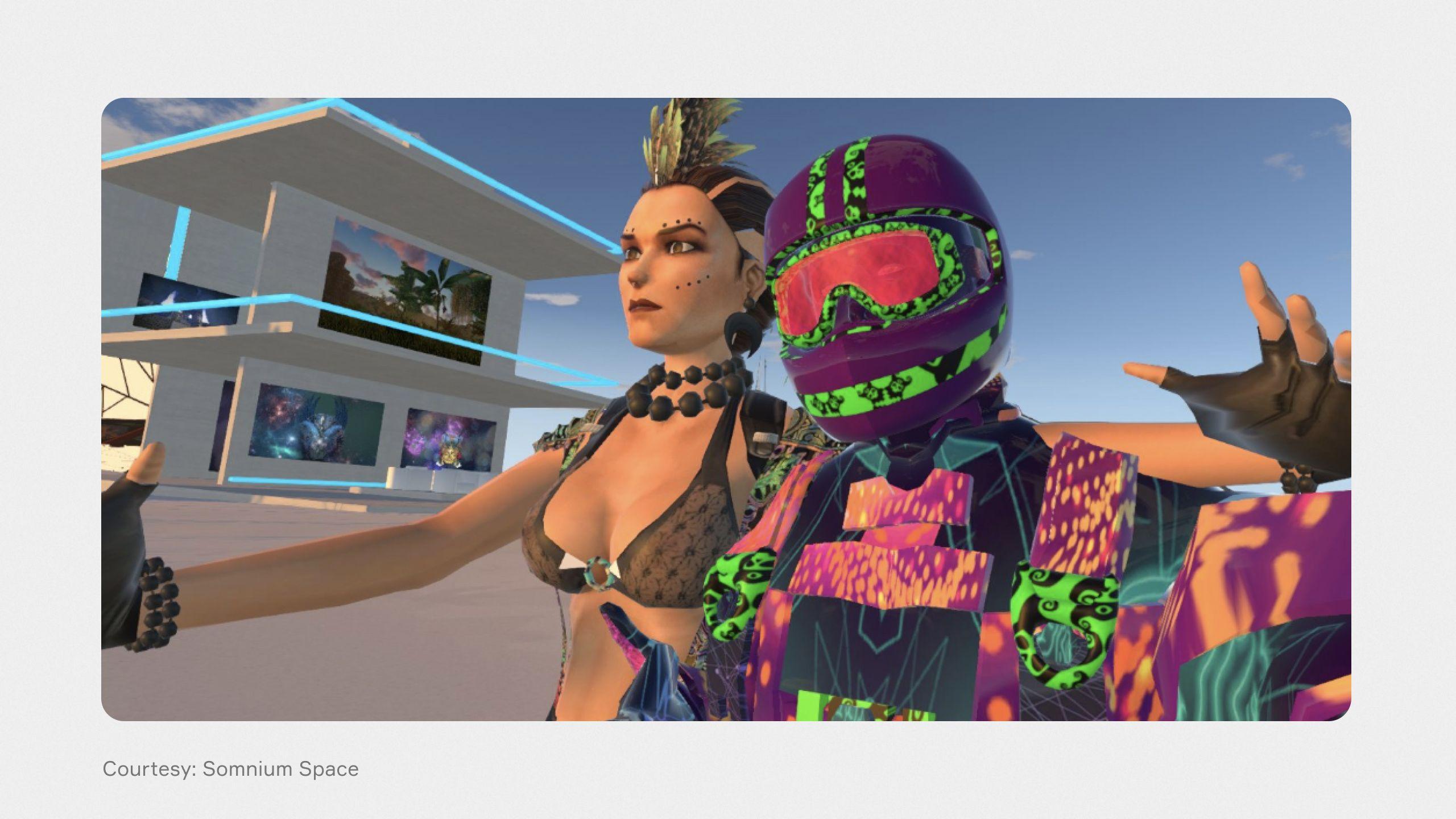 Somnium Space is a virtual reality experience, with its own world, infrastructures, games, marketplace and a very passionate community. Somnium Space is entirely run by its users, who have control over how to shape it by acquiring virtual land and building things like parks, schools, cinemas and more. Users can also host events and experiences, from art galleries to music concerts or educational talks. All that is built inside this virtual world can also be easily monetized through its native currency, adding another great incentive to players. As a fully interconnected and immersive virtual platform, Somnium Space is one of the best virtual worlds where users can connect with each other, play games and build environments that would otherwise be forever just inside their imaginations.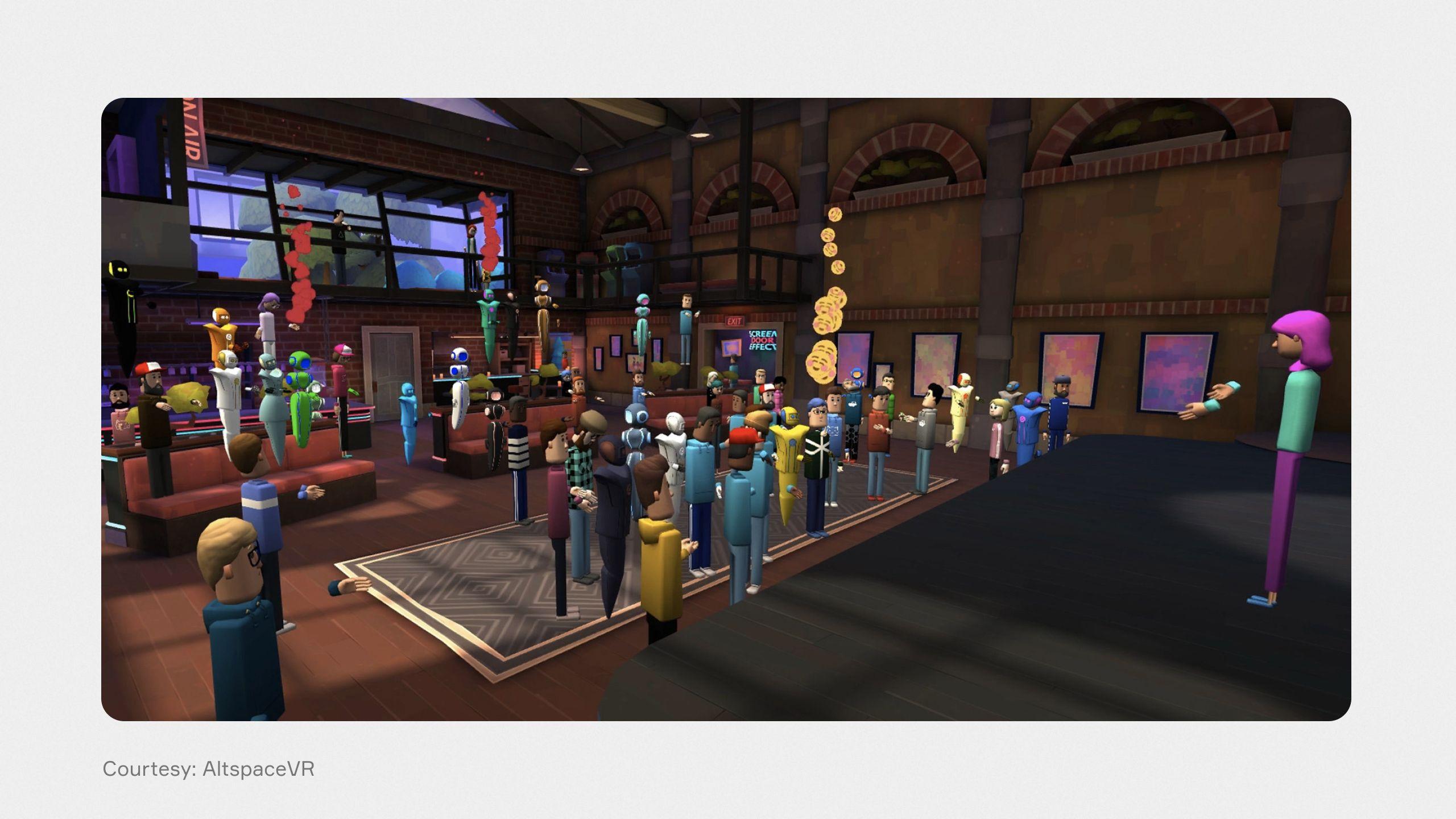 AltspaceVR is a social virtual environment that promises to be the 'premier spot for live virtual events and experiences'. Focused on connecting people in virtual reality and allowing them to make new friends, AltspaceVR users, in the form of an avatar, can host a range of events, including comedy shows, music festivals and meetups that can be easily accessible to others. One of the biggest advantages of this virtual world is that it can also be accessed in 2D so that users without a VR headset aren't left out. Not only can you connect with others here, you'll also be able to build new environments and fully customize your experience inside this virtual world.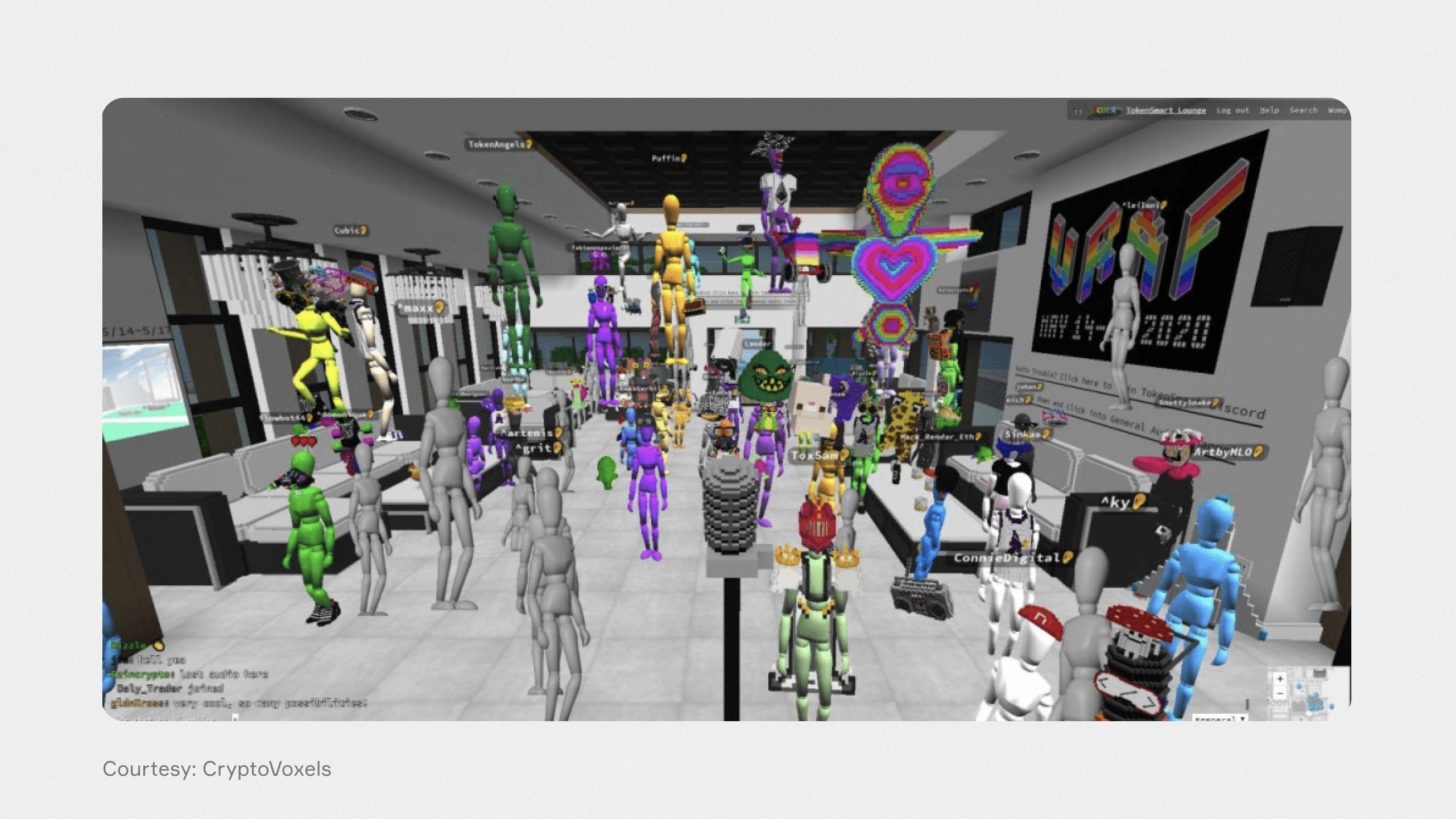 Cryptovoxels has become a leading virtual world destination for displaying and selling NFTs (non-fungible tokens), but thankfully this user-owned digital platform has much more to it. This virtual world is built on Ethereum, allowing users to create, buy or sell original content as NFTs, making it a perfect breeding ground for creators. Prominent crypto artists have opened virtual galleries in Cryptovoxels and many other aspiring artists use it to display their creations through social media-like profiles in the hopes of finding a patron. Other parts of this virtual world include Origin City (a collection of plots of virtual land), which has become extremely valuable as more people join the virtual world.
Decentraland is currently one of the hottest virtual world experiences, much thanks to the hype surrounding the multi-million dollar sales of its plots of land. This virtual world is divided into plots of land and themed neighborhoods that users can freely explore, starting from Genesis Plaza to the Fashion District to Vegas City and District X. There are plenty of activities to be enjoyed inside Decentraland and users won't have trouble being entertained for hours on end inside this virtual world.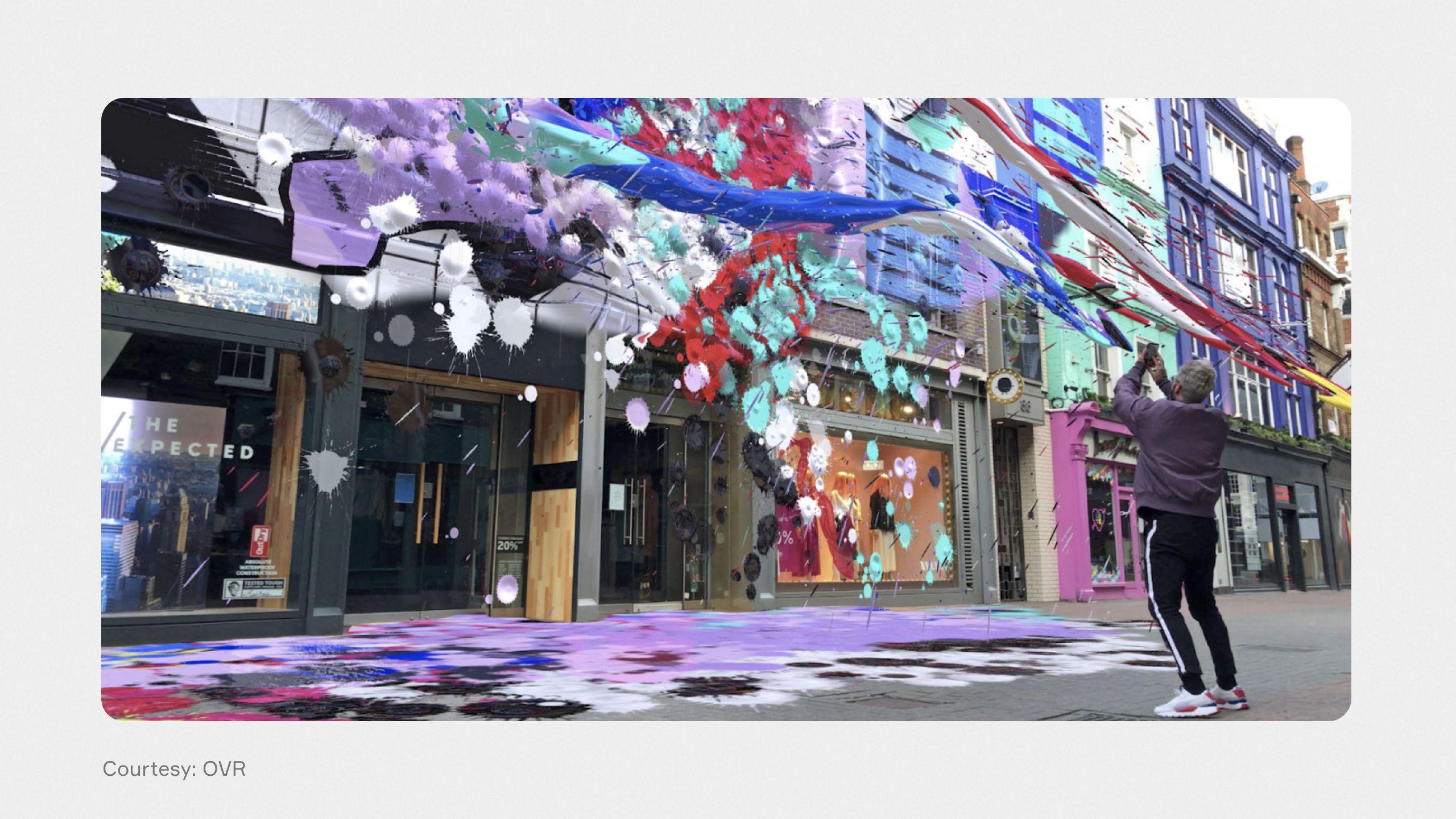 Similarly to Upland, OVR is mapped to the physical world, but it's set inside an augmented reality experience where virtual users can interact and create their own NFTs. Within this virtual world, you'll be able to buy, sell or rent land using OVR tokens or to create AR experiences using the platform's Content Creators functionality. OVR relies on blockchain to enable a number of exciting tech applications like NFTs and cryptocurrencies that allows both advanced and beginner users to easily experiment with virtual worlds and decentralized platforms.